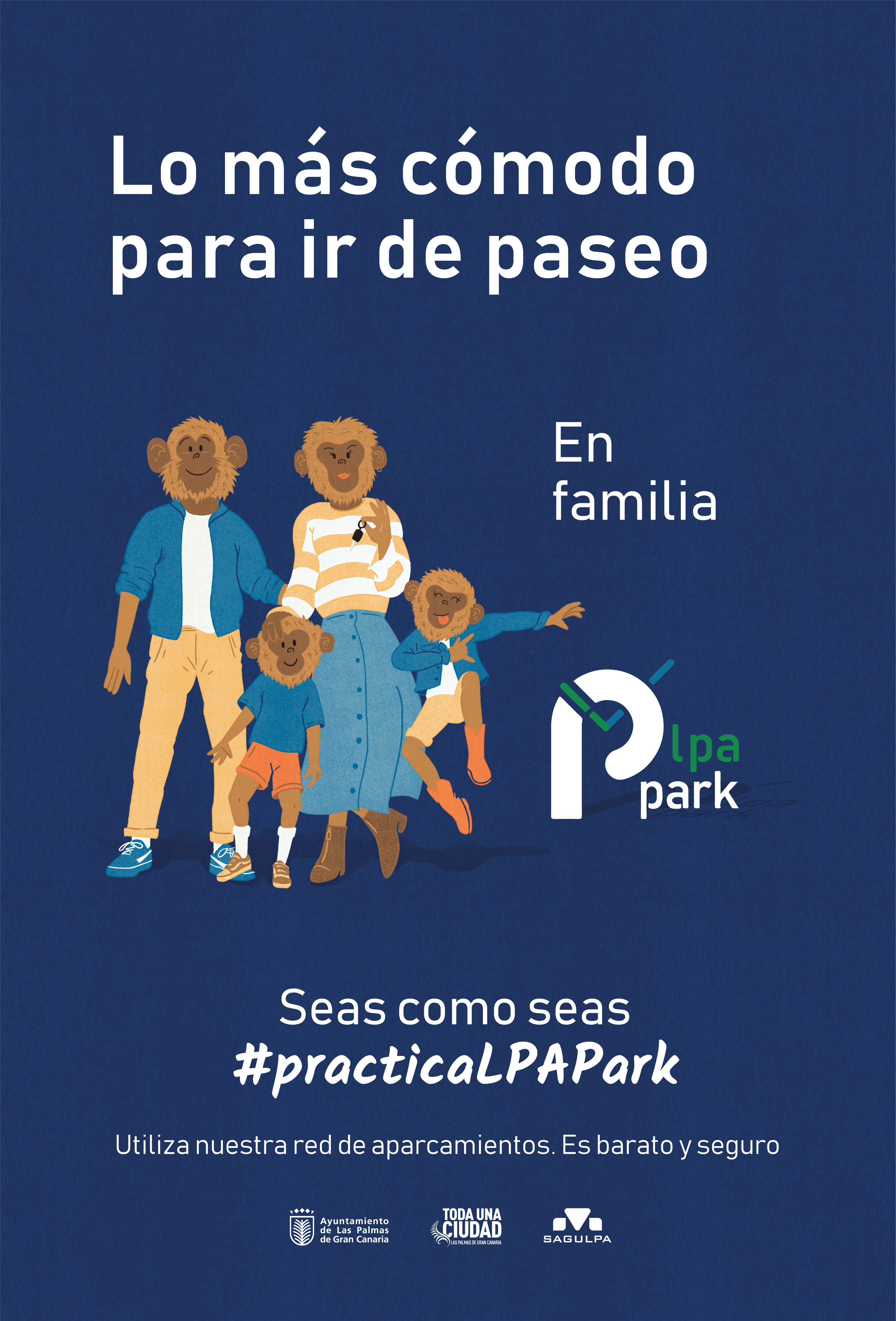 LPA PARK - Campaing
-
Campaign for the LPA Park car park of Las Palmas de Gran Canaria city council, where users were portrayed as funny animal characters.
Art direction, map illustration, animations and applications in MUPIS and bus vinyl.
-
Campaña realizada para la red de aparcamientos LPA Park del ayuntamiento de Las Palmas de Gran Canaria, donde se retrataba a sus usuarios como divertidos animales.
Dirección de arte, ilustración mapa, animaciones y aplicaciones en MUPIS y vinilado de guaguas.
-
Year:
2020
Map illustration & Animations:
Alsiria Fleitas
Animal illustrations:
Rayon.es
Project done in colaboration with:
Silk Marketing
Client:
Sagulpa